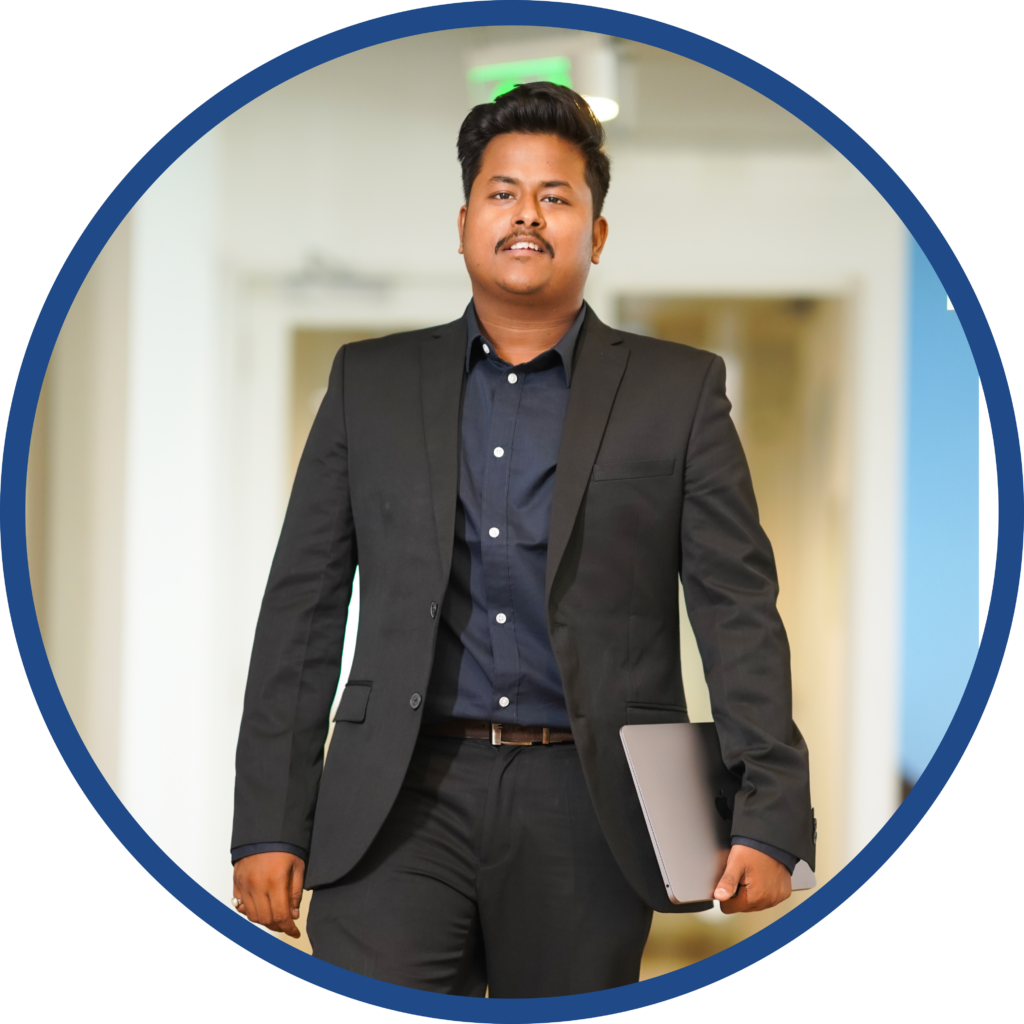 A highly gregarious, communicative, and accommodating person, he previously worked in an NGO and student organization during his graduation; now, Gajanan is a recruiter at PinnacleU. 
He describes his journey in PinnacleU as a DTC bus, starting with ease, thrilled by sudden turns sometimes, then comes speed breakers slowing down the speed, but with the help of companions, it takes a leap, and a beautiful journey continues… As a whole, his experience as an HR sounds cinematic, but he sticks to Parampara, Pratishtha, Anushaasan. 
While recruiting, he always looks for confidence and excitement in a candidate. Other than recruiting, he can be found giving speeches or singing.